Navigating Med-Pay
Effective January 1, 2009, Colorado auto insurance policies
began including $5,000 of Medical Payments Coverage (Med-Pay), unless you opt out of this coverage. This coverage pays for reasonable expenses you and your passengers incur because of injury in a motor vehicle accident, regardless of fault; and benefits are paid to ambulance, first responders, hospitals, emergency rooms, as well as other health care providers such as chiropractors, massage therapists, and acupuncturists.
Stay Covered
Consumers MAY choose to "opt-out" of buying Med-Pay coverage. Some auto insurers may ask you to "opt-out" of this coverage to save a few dollars. BEFORE you consider this tiny savings, you should first understand the significant financial and health consequences. Please note that IF YOU ARE AT FAULT IN AN AUTO ACCIDENT, any medical care you or your passengers need is not covered under your automobile insurance if you do not have Med-Pay coverage.
Med-Pay DOES NOT Duplicate Health Insurance
In February 2008, Colorado's Office of Policy and Initiatives studied the auto insurance system in Colorado, and the study showed some alarming results:
Although most health insurance policies pay a percentage of ambulance, ER, hospital, and other accident care, many of these policies have higher EXTRA deductibles for auto accident injuries! In addition, many people have NO health insurance at all to fall back on.
The study also found that Colorado taxpayers paid $20 million MORE in taxes for auto accident victims without Med-Pay coverage. Because providers such as ambulance services and emergency rooms have been left with MILLIONS of dollars in unpaid bills, the general public must pick up the tab by paying higher health insurance premiums and higher co-payments and deductibles, resulting in hundreds of dollars in additional health care costs for YOU.
Med-Pay provides $5,000 or more in medical coverage for EACH person in the vehicle, including the driver.
Affordable Coverage That's WORTH IT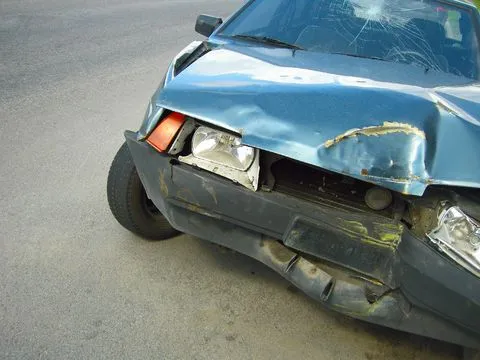 The Colorado Division of Insurance has estimated that $5,000 in Med-Pay will average only $64 per year in premiums ($10,000 averages $95 per year and $25,000 averages $124 per year.)
Most health insurance policies have annual limits on the number of treatments or cost for musculoskeletal treatments. Ironically, this type of treatment that includes bodywork such as chiropractic and massage, is precisely what you need after an auto accident. It is the ONLY care that is proven to help restore your body to its pre-accident level of health. Purchase Med-Pay coverage - YOU are worth it!