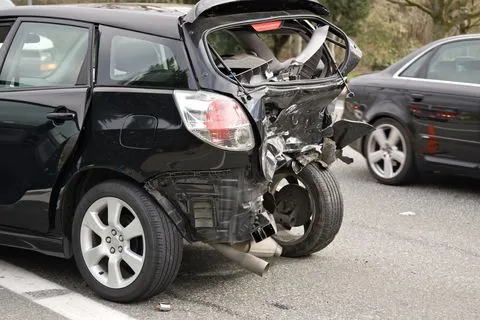 If you are experiencing any type of pain
as a result of an auto accident,

we can help!
After an auto accident, it is common to experience neck and back pain. A whiplash injury can occur even in a very minor auto accident and, if not treated properly, could have an effect on your health for years to come.
At Webb Spine, our primary goal is to help ease your pain and achieve maximum recovery from your injuries in the shortest time possible. We have extensive experience in treating automobile accident related injuries. Treatments can include chiropractic adjustments, specific rehabilitative treatment and therapeutic exercises, Lumbar Flexion Distraction Techniques, Pettibon Spinal Rejuvenation Therapy (PSRT), Active Release Techniques (A.R.T.), Cold Laser Light Therapy. and Massage Therapy.
Chiropractic, especially the Pettibon system of spinal correction, has proven to be the most effective in caring for post auto-accident induced whiplash (acute and chronic) and other chronic pain, with proven results and improvements in overall systemic health.
If additional testing or treatment is required, we will refer you for proper follow-up. We will also assist you with all your insurance paperwork and answer any questions you may have.